Bläck fööss - frankreich, frankreich
Ob "Rock me Amadeus"(Falco) oder "An der Nordseeküste"(Klaus&Klaus), ob "Live is Life"(Opus) oder "You `re my Heart, You `re my Soul"(Modern Talking), viele in Deutschland kennen diese Lieder, die man heute noch im Radio hört. Und das, obwohl die Stars mit dieser Musik bereits vor über 25 Jahren, im Jahr 1985, ihren Durchbruch hatten.

1985 war ein Erfolgsjahr für viele nationale und internationale Bands, auch Aufgrund des Musikgroßereignisses "Live Aid", bei dem in London und Philadelphia 16 Stunden lang Benefizkonzerte für Äthopien gespielt wurden. Damals entstanden auch die Hits "Do they know it`s Christmas" von britischen Musikern und "We are the world" von amerikanischen Sängern.

Neben den großen internationeln Stars wie Madonna mit "Into the Groove", Tina Turner mit "We don`t need another Hero" und A-ha mit "Take on me" hatten auch deutsche Sänger wie Peter Maffay, Sandra und Nena 1985 viel Erfolg.
The Bläck Fööss are a music group from Cologne, Germany, started in 1970. Name of ... Frankreich " (France, France) landing in at number 9 in the German charts.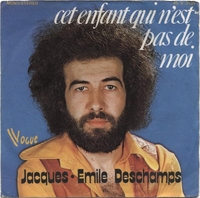 hk.ecukes.info
ff.ecukes.info